Looking for Japanese books translated into English? You have a few options if you're going by internationally acclaimed authors alone.
Strolling into any bookstore, the one Japanese author you're about to see is Haruki Murakami.
Author of 1Q84, Norwegian Wood, and The Wind-up Bird Chronicle, among many others, continues to garner international appeal for his surrealist, and highly sexualized work.
But, of course, he isn't the only Japanese writer on the bookshelves. Thank goodness. And not because his work is lacking – I fell hard for The Wind-Up Bird Chronicle, so much that I read one page, left the bookstore, and drove back the next day to buy it. I had to know what happened next.
I say thank goodness because Japanese literature has so much to offer. From diaspora masters like Kazuo Ishiguro to Novel Prize winners Yasunari Kawabata and Kenzaburo Oe, there is an array of talented novelists, poets, and short stories writers with their origins in the island nation.
But outside of Banana Yoshimoto and Yu Miri, there is a noted absence of women writers – although they certainly exist in abundance.
In fact, most readers outside of Japan may only be vaguely familiar with one title – The Tale of Genji, an early 11th-century novel penned by a noblewoman, Murasaki Shikibu. Often cited as the world's first novel, this tome spans over 1,300 pages in English translation.
But between the thousand-year gap between Tale of Genji and today's modern booklist, there have been dozens of talented authors from within Japan and the diaspora. Many of which have been translated and studied academically, normally by the Japanese language or cultural enthusiasts.
Which is great. But each author and their legacy offer an exciting glimpse into not only Japanese culture, the human experience. And, of course, the stories are entertaining, too.
Before we get into the top books you need on your reading list, let's take a minute to talk about the modern women writer's movement in Japan.
Women writers in modern Japanese history
Given its impact, the Meji period, ranging from 1868–1912, is really the beginning of modern Japanese literature. The Tokugawa shogunate has officially ended and the formerly isolated island nation of Japan is on its way to creating a strong nation-state to rival those in Western Europe and North America.
During this period in world history, the American Civil War has just recently ended, Chinese rebels struggle against British and French imperialists, Trade unions are eventually legalized in the United Kingdom, the telephone is invented, Britain and France take control of the Suez Canal, the Boer War begins in South Africa, Spain loses its overseas empire to the Americans, and the Boxer Rebellion attempts to expel foreigners in China.
It's a busy time. And with Japan entering international waters after two hundred years of near-complete isolation, it would have been close to impossible to prevent the spread and discussion of new ideas.
Now, let's be clear, the Meiji Restoration was not necessarily a good time for women – and the introduction of Western concepts did not change that. After all, universal suffrage for women did not appear in the United Kingdom until 1918 and for white women in the United States until 1920.
In Japan, the government had legislated a number of European-influenced laws to ensure men were always legally considered head-of-the-household. This included laws that jailed women for adultery but failed to even give men a slap on the wrist. Divorce, like in the West, was a source of shame. Furthermore, these strict gender-based rules not only limited the lives of men and men during the era, but some have lasted until this day, including the rules of succession for Japanese royalty.
That said, women in Japan were hardly passive in regards to gendered restrictions. Activists rose up, both out of an act of survival and as a means to establish a more equal society.
The Meji 6 Society and The Freedom and People's Rights Movement both campaigned and discussed women's rights. Out of the two, only the Freedom and People's Rights Movement, beginning in 1880, actually allowed women, even lower-class women, into their ranks.
In terms of Japanese literature, one such movement was known as the Bluestockings.
Originating as a group of women and men in London in the 1770s, the Bluestocking movement began as an exchange of ideas about societal roles. Later evolutions of the group included women's rights activists such as Mary Wollstonecraft and Catherine Talbot.
This academic group became an inspiration for a critical publication in Japanese history – Bluestocking (青鞜, Seito). A literary magazine established in 1911, women and men born during the late Meji Era began to promote and discuss equal rights for women. Founded by five women, Hiratsuka Raicho, Yoshiko Yasumochi, Kazuko Mozume, Teiko Kiuchi, and Hatsuko Nakano, the magazine published 52 issues and supported over 110 contributors over its 5-year run-time.
The women involved also pissed off the conservative establishment looking to create a Westernized state.
Featuring original Japanese literature in the form of essays, plays, short stories, haiku, waka, I novel, experimental writing, and translated Western works, Seito discussed a number of topics, from motherhood to class struggles and rape.
Both the editors and contributors were often subjects of public outrage and ridicule. Due to societal pressures, many members resigned by 1913, and the publication was eventually banned by 1916, in part due to its willingness to cover illegal topics, such as abortion.
While many writers featured in Seitō continued to write and support women's rights in Japan, the political nature of their activities meant that many remained targets. Editor-in-Chief of Seito, Noe Ito, was later murdered by the military after the Kanto Earthquake of 1923, along with her lover Osugi, and his six-year-old nephew Munekazu. Lieutenant Masahiko Amakasu only served three years of his 10-year sentence for the murders.
But out of the ashes of Seito arose the New Japan Women's Organization (新日本婦人の会) in the 1960s, which is still in place today. And while much has changed, many contemporary women writers in Japan continue to explore womanhood and gender roles in today's society.
24 Japanese Books in English from Women Writers For Your Reading List
The fact is, only a fraction of writers featured in Seitō have been translated into English. The good news is that if you know Japanese or you are learning Japanese, there are a ton of eBooks from these authors – whether you are looking for a short story of a Japanese novel.
For those of us who have basic or no Japanese skills at all, there are a few essays, novels, short stories, and anthologies translated into English. In this list, I've included a few feminist writers from the Seitō era, as well as those from contemporary Japan.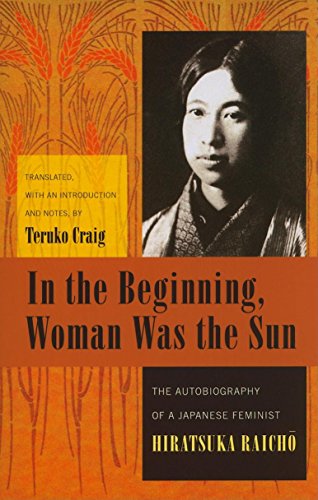 1. In the Beginning, Woman Was the Sun – Founder of both Seito and the New Women's Association, Hiratsuka Raicho was a stalwart of women's rights in Japan. Teruko Craig's translation of her autobiography sheds light on her journey towards feminism, and the formation of a nation from the late Meji period to post-World War II.
2. Yellow Rose – Yoshiya Nobuko's series Flower Stories (Hana Monogatari, 花物語) is more than just important literature – it's the origin shojo fiction. As a key figure in queer and lesbian fiction, Yoshiya Nobuko's short stories and novels explore close friendships and same-sex love. Translator Sarah Frederick provides not only a stunning translation in this book but also extensive notes about the story and its author.
3. Story of Yamada Waka: From Prostitute to Feminist Pioneer – At age 18, Yamada Waka traveled to Yokohama in search of a job. Instead, she was trafficked to the United States and became a prostitute. After escaping her captors, she converted to Christianity, married a sociologist, and returned to Japan. There, Yamada frequently submitted to Seito and worked to elevate the position of women, especially mothers. This book lays out her story.
4. River of Stars: Selected Poems of Yosano Akiko – One of the most famous poets of the twentieth century, this collection includes 91 of Yosano Akiko's most loved poems, including her tanka poems and longer-verse. Born to a wealthy family in Osaka, Sho Ho, later known as Yosano Akiko, began submitting tanka poems as early as high school. Extremely prolific, some believe that she penned up to 50,000 poems. She also wrote 11 prose books.
5. Kingyo: The Artistry of Japanese Goldfish – This is a bit of an odd selection. I know. This book is primarily about goldfish, and it includes a number of references to Japanese goldfish in regards to design and art. But it also contains a book by feminist writer Kanoko Okamoto, titled A Riot of Goldfish.
6. Days & Nights: Stories of classic Japanese women's literature – Hayashi Fumiko is the author that introduced me to Japanese feminist literature and the Bluestocking movement – in Japan and in the United Kingdom. The author lived in abject poverty for most of her early life and wrote extensively about the working class. This collection includes nine of her short stories.
7. Floating Clouds – Hayashi Fumiko's novel, Floating Clouds, is one of her most well-known works. Through Lane Dunlop's translation, English-language readers can follow a woman's struggle in life and love during post-war Japan. This essential Japanese novel has also been adapted into a film, directed by Mikio Naruse.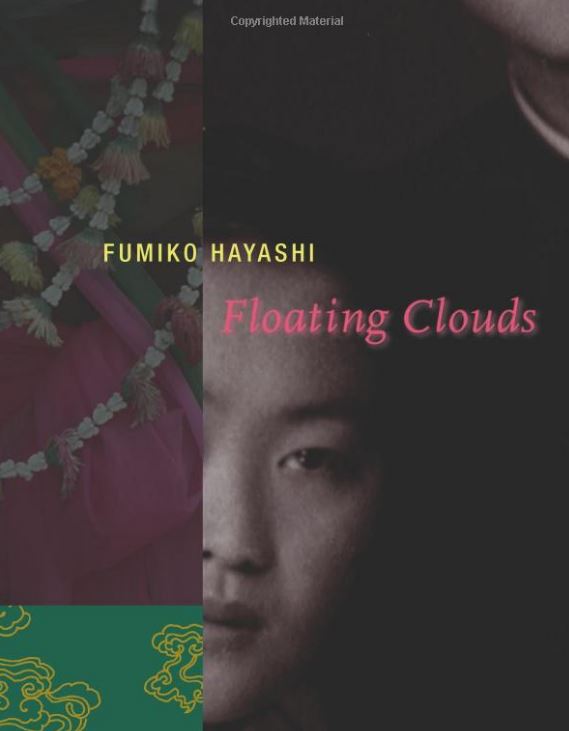 8. The Kitchen – A contemporary writer, Banana Yoshimoto is best known for her novel, The Kitchen, although you can now read many of her works in English translation. In reality, this book contains two short stories, Kitchen and Moonlight Shadow. Both deal with loss, love, and family.
9. Rabbits, Crabs, etc. – This is not a Japanese novel, but an anthology of stories by an array of well-known Japanese authors, including Chiyo Uno, Fumiko Enchi, Kanoko Okamoto, and others.
10. Japanese Women Writers: Twentieth Century Short Fiction – Another anthology of short fiction, each Japanese author included has been incredibly influential over the past hundred years. Again, we see familiar names like Chiyo Uno, Fumiko Enchi, and Taeko Kono. The introduction by Noriko Mizuta Lippit and Kyoko Iriye Selden is also excellent, as it highlights the contribution of Japanese women writers not only in the modern period but in the classical period, too.
11. Far Beyond the Field – If you want more poetry, specifically haikus, this is the book for you. Far Beyond the Field is an anthology of haikus by Japanese women since 1600. Editor Makato Ueda has compiled, translated, and written brief biographies about each author to provide more context into the poems.
12. Inside and Other Short Fiction – For those who love the short story, provides recent, never-before translated works from contemporary Japan. Some of the prize-winning authors include Amy Yamada, Shungiku Uchida, and Tobuko Takagi. With a Foreward from the amazing Ruth Ozeki, the Canadian-Japanese author of A Tale for the Time Being, and eight modern tales, this book should be on this year's reading list.
13. A Tale of False Fortunes – Translated by Professor Roger K. Thomas, Fumiko Enchi's historical fiction details an illicit love affair in the Heian court. A master of story-telling, the author blurs the line between history and fantasy to create a brilliant, gripping narrative. For those interested in Japanese culture and history, the references and allusions add another layer of amazingness.
14. Breeze Through Bamboo – As one of the few known women writers of kanshi poems and a painter, Ema Saiko distinguished herself during the Tokugawa period. This translation by Hiroaki Sato provides a glimpse into Saiko's talented repository of poems.
15. In the Shelter of Pine – Ogimachi Machiko served a powerful samurai as a concubine in the 1700s. And she wrote a memoir about her time in the court and her lover's rise to power. It provides another glimpse into Japanese history just prior to the formation of modern Japan, and the life of women in the court.
16. In the Shade of Spring Leaves – Born in 1872, Ichiyo Higuchi died at the age of 24. But not before leaving behind poems, essays, short stories, and detailed journals. Robert Danly translated nine stories from her body of works, accenting them with quotes from her diary.
17. Confessions of Love – In this modern Japanese novel, Chiyo Uno pens the tale of love in Tokyo. A young, famous artist, Yuasa Joj, returns to Japan from abroad, only to receive a number of letters from a love-struck woman asking to meet. And he is soon entrapped in a series of passionate romantic adventures.
18. Hiroshima: Three Witnesses – This collection features the work of three authors, among them Yoko Ota, who is known for writing primarily about Hiroshima. These first-hand accounts of the atomic bombing highlight one of the most pivotal events in not only modern Japan, but the modern world.
19. The Doctor's Wife – A prolific novelist, Sawako Ariyoshi's 1996 novel The Doctor's Wife is a fictional account of Hanaoka Seishu, who first introduced anesthetics and performance the first breast cancer operation in 1805. Not only does this dramatization cover a fascinating character in Japanese history, but it provides contemporary commentary on Japanese society.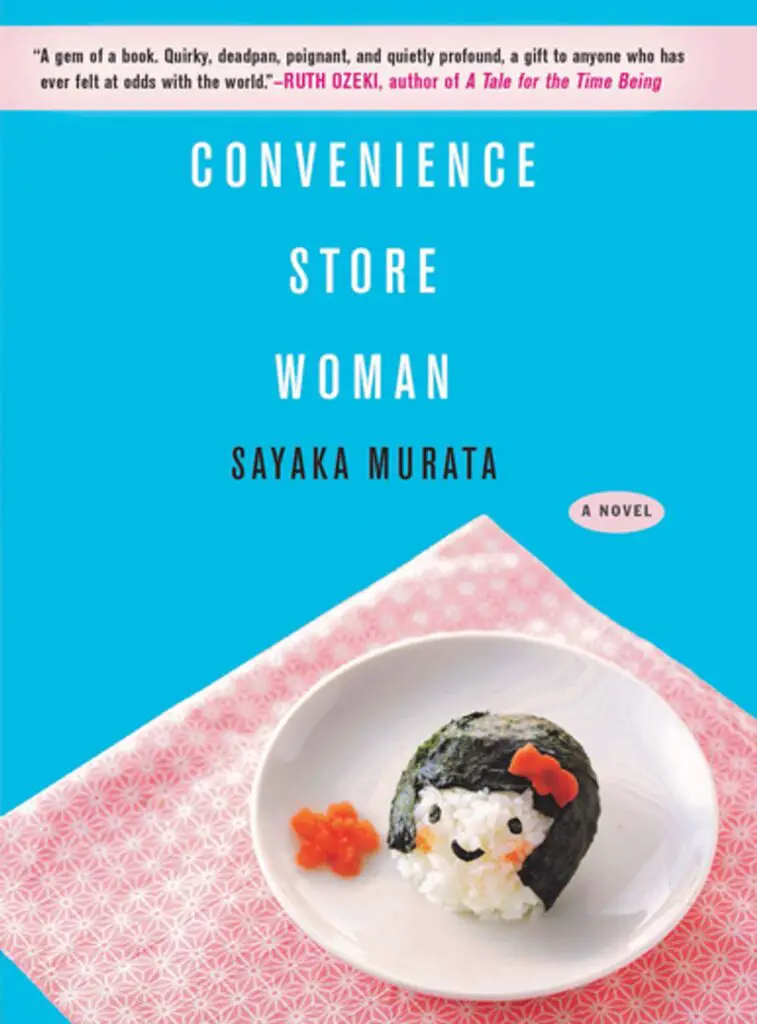 20. The Dark Ring of Murder – Often compared to Agatha Christie, Misa Yamamura was one of the top mystery writers in modern Japan. This Japanese book keeps readers on the edge of their seats, as they try to connect three seemingly unrelated murders.
21. Tokyo Ueno Station – Winner of the 2020 National Book Award for translated literature, author Yu Miri and translator Morgan Giles bring to life the story of Kazu, a ghost wandering the Ueno station. A surrealist
22. Breasts and Eggs – Mieko Kawakami's best-selling novel follows the lives of three women while investigating childlessness, adolescence, and womanhood. Born in Osaka and currently living in Tokyo, Mieko Kawakami began working at age 14 and is determined to write about real people while asking questions about outdated gender roles in society, especially the sexualization of women in literature.
23. Convenience Store Woman – Having sold over 650,000 copies in Japan alone, this novel by Sayaka Murata explores nonconformity and gender roles through the life of thirty-six-year-old Keiko Furukura.
24. Lonely Castle in the Mirror – Translated by Philip Gabrial, contemporary author Mizuki Tsujimura tackles bullying and child sexual abuse in this heartbreaking but hopeful classic.