So, you're looking for the best way to learn Hindi.
With a total of 490 million speakers, you'll find a lot of practice material for the Hindi language. But how do you start? What material is relevant, and which isn't?
Whether you are pursuing formal study or you're teaching yourself, here's what you need to know.
Your Advantage: Loanwords
If you speak English, Arabic, or Persian fluently, you will have an immediate vantage. Colloquial Hindi uses hundreds of loan words on a regular basis.
This means there is nothing stopping you from jumping right in. If you don't know the Hindi word for something, ask for it, or pop in an English one as a filler. If it's not a regularly used word, you may need to gesture around, point, draw a picture or enlist the help of a native to translate. But you'll get there. Most of the time, you can get by.
To get started, let's look at some common loanwords:
English
Arabic
Persian
movie
school
station
officer
doctor
hospital
bank
number
band
hero
train
pencil
car
bus
amir – rich
ajeeb – strange
aadat – habit
aurat – woman
matlab – meaning
aadab – manner
shukriya – thanks
wakt – time
shuker – sugar
kameez – shirt
akhbar – newspaper
kafi – enough
kalam – pen
kitaab – book

maidan– an open area, park
mej – table
aaraam – rest
muft – free
shayed – maybe
garam – warm
taza – fresh
ekdam – once
pas – near
hafta – week
dur – far
kamra– room
khush – pleased
As you can imagine, all computer-related terminology is also derived from English. You may also want to use please instead of the native maf kijiye, which is considered more formal.
The Challenges: Focus Your Attention
Loanwords are one way to boost your initial vocabulary and get started. But there are a few key differences between Hindi most Indo-European languages that learners should keep in mind. And it's not just the Hindi alphabet, known as Devanagari Script.
Colloquial vs Formal
As we mentioned earlier, you'll find loads of English and Arabic words in spoken Hindi. Formal Hindi is another matter.
Often referred to as "pure" Hindi, the formal version of the language can be found on the news, both print and TV, books, and legal documents. It's the version used in most Hindi lessons. And while the grammar is essentially the same as in spoken Hindi, the vocabulary pulls from Sanskrit.
This split in the language is similar to what has happened with Arabic. Modern Standard Arabic is the academic language, while various dialects are used in conversation.
There are some exceptions as well. For example, older, Sanskrit-based words may be used in isolated villages. And if you're saying in Mumbai, you'll find Bombayaa Hindi, a dialect that incorporates the local languages. You'll likely hear this dialect in Bollywood movies.
In other words, the Hindi language you'll hear in real life won't always match up to your textbook, reading materials, or even what you hear in the movies. If you're planning on staying in a Hindi-speaking region in India, focus on what you hear. Ideally, get a tutor from your city, so you can learn the local dialect and vocabulary preferences.
Word Order
The next big thing is word order. Hindi is much more similar to East Asian languages like Japanese and Chinese in this respect. There are two elements:
The verb is normally at the end of a sentence.
The prepositions are after the word they describe. For that reason, they are called postpositions.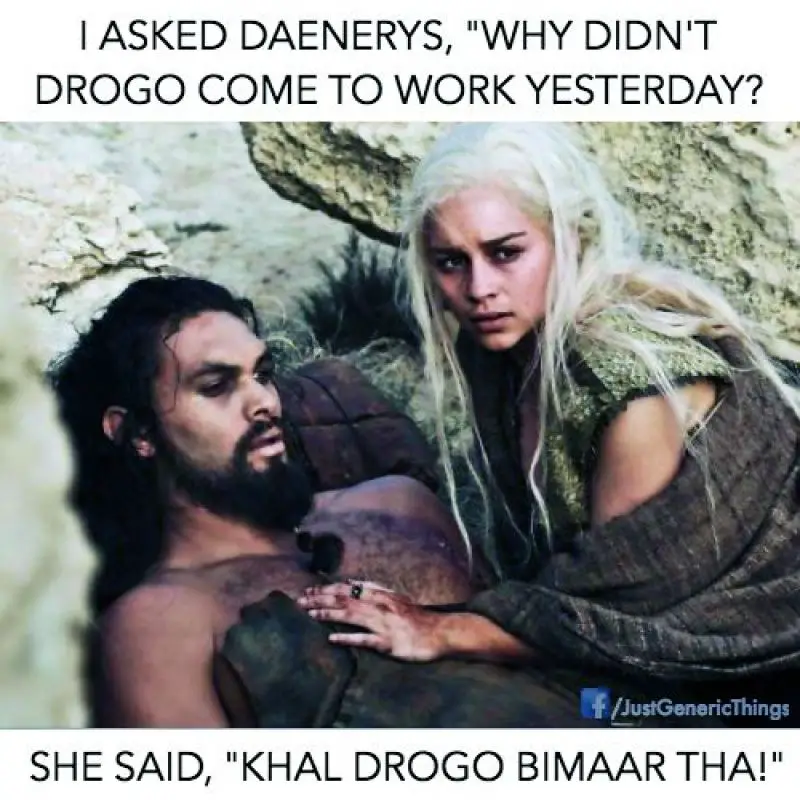 Think about this sentence:
We watch the movie at home.
In Hindi, this would be:
Hum movie ghar par dekhte hain.
Literally: We movie house at watch are.
While the sentence structure isn't in the complete reverse of English, it takes some getting used it. Occasionally you will find the verb at the beginning or the middle of a sentence. This is usually done for emphasis. The most important element will be at the end.
Compound Verbs
There's one form in Hindi that you will hear all the time. But it's extremely idiomatic. Compound verbs are when you combine two verbs to create a new meaning. Here's an example:
Aa jao!
This command literally translates as "come go". What it means is "go on, come in".
What happens with conjunct verbs is you take the stem from the first verb (aanaa becomes aa) and conjugate the supporting verb (jaanaa becomes jao). The second verb ads an extra shade of meaning. Let's look at two more commands:
De do – Literally "give give". The second dena (written as do here), creates a sense of giving benefit towards the speaker. It's kind of like saying, "Do give me…". This is often used when buying something from a vendor.
Le lo – Literally "take take". This is the same form as the previous one. You can use it when giving money to the vendor you just bought from. In this case, the second verb lena (conjugated as lo) infers benefit away from the speaker.
There are quite a few of these compound verbs. Building them isn't necessarily difficult, but it does take practice to master them.
The Best Way to Learn Hindi Online
In the past three years, I've spent a lot of time experimenting…and a lot of time failing. While I can't say there is one best way to learn Hindi, I can say there are many ways to get there. Here are suggestions for accelerating the process and learning Hindi correctly:
Get a tutor, even if you can only meet once a month. That appointment will keep you motivated and you'll support from a native speaker.
Practice spontaneous speaking. Even if you prefer flashcards, try to recall what you've studied in front of a mirror and use those words in sentences. Do this at least 3x a week.
Write spontaneously, too.
Enjoy movies. Music often includes "poetic" vocabulary. While you can still enjoy it, movies tend to use everyday expressions more often.
Watch YouTube videos. There's a Hindi explanation video for just about every topic – from weather to your favorite TV series.
Keep a grammar journal. Not only will the information stay in your brain a little longer, but it's a great reference.
Use apps to supplement your learning.
Keep it simple. Limit yourself to 1-2 learning materials at a time. This means one app and one course, or two courses, and so on. You can get sidetracked with so many methods!
And if you get anxious and you can't remember a word during a conversation – use the English anyway! You can always try to describe the word in Hindi later. But it's crucial you get used to speaking, even if you don't know all the words. You'll get there.
Resources for Learning Hindi
Speaking of practice, it's important to have strong references and training material. Here are some of the best resources from across the web. Not every resource is one you can use to learn Hindi online. But give your eyes a break and look into some physical books, too.
Speaking
There are a few methods I would suggest for this:
Get a teacher on italki. It's worth it, I promise you. It's fairly easy to find a Hindi tutor at a reasonable price to help you grapple with conversastional Hindi.
Talk to yourself and record it. Listen and find out where you struggle and try to remedy it.
Get a language partner on Italki or Tandem and send audio messages to your penpals.
Rosetta Stone used to be pricey, but it's now fairly affordable and you can get some Hindi practice. I love their chapter milestones, which force you to speak spontaneously. And they now have short poems or paragraphs to read and listen to.
Listening
Write down speech as you hear it in movies or TV shows. Use Netflix when you can, because you'll have access to Hindi subtitles to check your work. Pro-tip: Pakistani serials are just as good for colloquial Hindi. Yes, there are differences, but you'll recognize much of the vocabulary. Some shows to watch include Typewriter, Delhi Crime, Humsafar, and Zindagi Gulzar Hai.
Watch movies without subtitles.
Get Conversations in Hindi. The dialogue tracks are pretty close to everyday speech, and you have vocabulary lists to go with it.
Use Beelinguapp, which has various texts in Hindi at different levels. Listen to it first, then check your comprehension through reading the article or story.
Writing
Keep a bullet journal.
Keep a diary.
Write to pen pals through Slowly or Tandem.
Write short stories or poems.
Translate your LinkedIn profile (but get it reviewed first before you publish it)
Reading
Kindle offers support for Hindi e-books. The in-app dictionary is superb. Buy simple books with lots of dialogue. I would also highly recommend scripts
Read online news in Hindi.
Use the Beelinguapp, Readlang, or Flowlingo.
Use StoryWeaver to get more stories in Hindi.
Routledge's Intermediate Hindi Reader – It's a bit pricey, but it comes packed with audio and conversational Hindi vocab.
Grammar and Form:
Langistan is a great investment, especially if you excel with video learning.
HindiExpress has almost everything you need to improve your vocabulary.
Hindi-Urdu Flagship has an extensive collection of resources to get you started.
STARTALK Hindi from Columbia University has a selection of videos and transcripts that you'll want to see. Subtitled versions are available from Langistan, mentioned above.
Hinkhoj – The most accurate dictionary out there.
Teach Yourself Complete Hindi – This is really THE book for beginners. There's a lot of material, and it covers a wide range of vocabulary and basic grammar. I still reference it from time to time for Hindi grammar.
Hindi Tutor – I highly recommend using this book with the Teach Yourself one above. It has over 200 grammar and vocab exercises to help you reach the intermediate level.
Business Hindi – Going to India for work? The University of Pennsylvania can help you with business Hindi vocabulary with their free online course.
Want to support more articles?
If you like the content on the Linguist Magazine, you can buy us a cup of coffee on Ko-fi and support the site, as well as get access to additional content: