Yes, I've got italki review for you. And for good reason.
In our recent survey, 44% of language learners struggle with speaking, and only around one-third of learners feel comfortable with this language skill.
This is unfortunate, learning to speak a foreign language is usually the first "proof" of fluency.
For those of us realizing the limitations of free language exchange and without access to a traditional classroom setting, finding a language tutor can be a hassle. Or too expensive.
Which is why italki continues to be one of the best places for language learned to find help. An italki teacher can help with conversation practice, grammar explanations, and exam prep.
But after 15 years, is italki still the best place to find a language tutor? And if so, how can language learners get the most out of the platform?
In this italki review and walkthrough, we'll go over a little bit of everything. But let's start with the question – do we need another review?
(And if you're just looking for the affiliate link – go ahead and claim your $5 italki credits)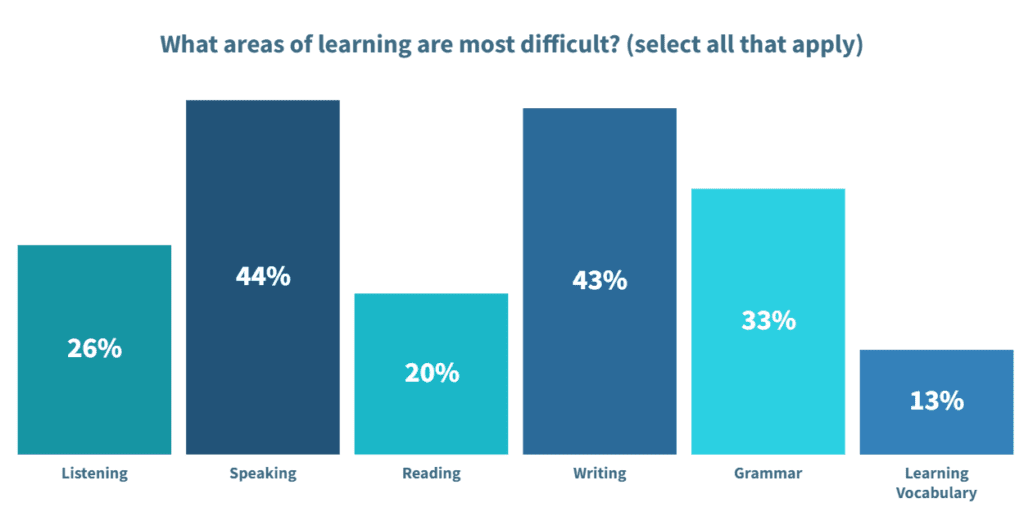 What's the point of another italki review?
Given the fact that italki has been around since 2007, it's a fair question to ask if we need another italki review. After all, despite its competitors, the italki platform really has the most robust catalog of teachers across all languages. For those relying on online language learning, it's often the go-to source for finding a tutor or qualified teacher.
But, for those of us who have seen the platform evolve and grow, it's worth putting the platform under the lens from time to time. Particularly, because the experience of online language lessons varies from learner to learner and tutor to tutor.
In short, this is less of a guide to say whether italki is worth your money or not. That's never really the question because a good tutor is almost always worth the money. But finding that ideal teacher or conversation partner and keeping the lessons going – that's a different matter altogether.
The Basics
Before we do anything else, let's cover the basics of the italki platform. While known for conversation practice, italki has a number of different features that you may find useful.
What is italki, how does it work, and is it affordable?
To put it simply, italki is an online language learning platform. It is available on the web and as a mobile app. Its primary appeal is that it can connect learners to qualified teachers or community tutors.
Once you find a tutor you want to work with, you pay their fee and set up a lesson. To buy a lesson, you need to first purchase italki credits. One USD is equal to one italki credit. So if you spend $20, you have $20 credits.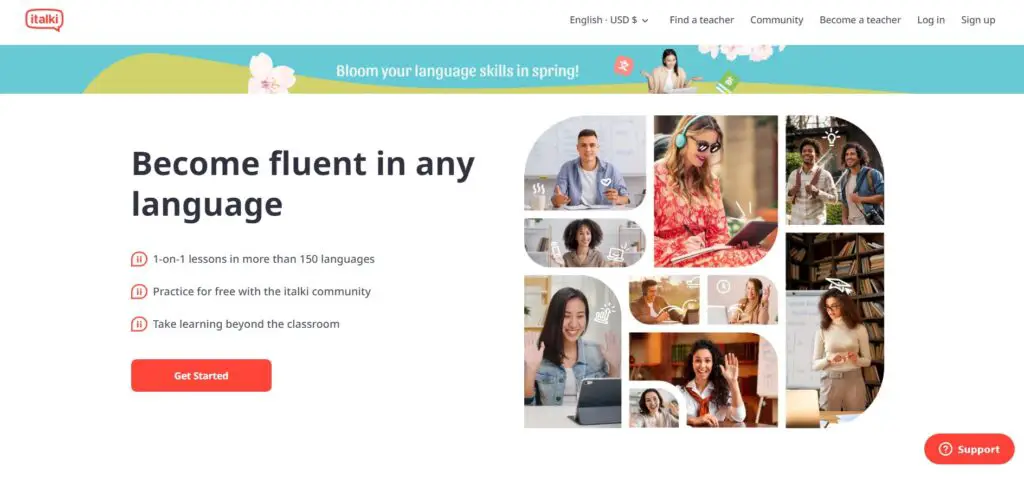 Italki lessons can be between 30 and 90 minutes long, depending on the teacher. You can use the italki classroom, Skype, or another form of video messaging. You don't necessarily need a webcam as you can still get through a lesson with audio. Teachers normally have webcams and may share their screens to present different materials.
You can also browse exercises, podcasts, notes other members have written, and questions users have about their target language. It's also possible to follow other users and direct message them.
Okay, but what does this all cost?
On italki, you pay the teacher's fee. This can be anywhere from $4 to $80 italki credits, but the average lesson is between $10 to $20. In other words, you can find a tutor that meets your budget in most cases, which makes it incredibly affordable.
But what does this actually amount to, if you're trying to reach fluency?
Let's consider the commonly known United States Foreign Service Institute (FSI) metrics for learning a language. Based on their estimates, the following hours are needed to learn a language: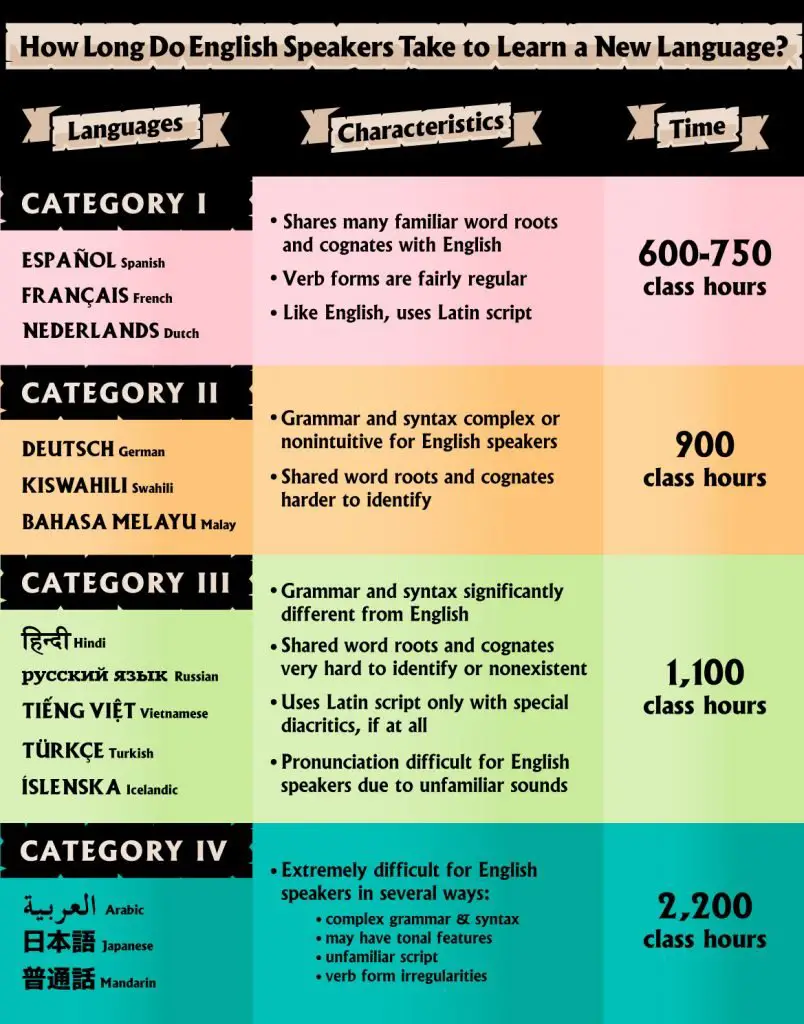 Category I, AKA, the Romance and Germanic Languages: 600-750 hours
Category II, Languages like Swahili, Haitian Creole, and German: 900 hours
Category III, Hindi, Greek, Russian, Turkish, and similar languages: 1,100 hours
Category IV, Arabic, Japanese, Mandarin, Korean: 2,200 hours
Now, let's say you are doing half of your hours with a tutor, and half on your own. Furthermore, let's say your preferred tutor costs $15 per hour. Then we can estimate the cost for each language group:
Category I: 375 hours x $15 = $5,625
Category II: 450 hours x $15 = $6,750
Category III: 550 hours x $15 =$8,250
Category IV: 1,100 hours x $15 = $16,500
Okay, that seems like a lot.
BUT we aren't finished yet. After all, you aren't going to be taking all these classes at once. Here are some general estimates of how much you would pay per year until fluency for a Category 1 language:
1 Lesson a week = 7 years until fluency = $803.57 per year
3 lessons a week = 2.4 years until fluency = $2,343.75 per year
However, this is assuming that you aren't supplementing your language learning with a language exchange partner, which is probably free. You may also be writing in your target language on forums, scribbling diary entries, and making voice notes. You may be in a college or official course, which lowers how many extra hours you may need with a tutor.
It's also important to remember that how affordable italki is will depend on where you live and where your teacher is from. A teacher from Germany may well charge $20 for an hour-long lesson, but a teacher from Vietnam or Egypt may charge $10. New teachers, both community tutors, and professional teachers, also charge less, sometimes as low as $5 per lesson.
In other words, it's best not to worry as much about how affordable a teacher is, but what your budget for conversation practice is.
What languages can you learn with italki?
Out of all the potential platforms to learn a different language, italki has the most options. From Argentine Spanish and Mandarin Chinese to Bengali, International Sign Language, and Quecha, you can find an array of languages on the platform.
How do you find a tutor or teacher on italki?
Finding an italki tutor is fairly simple:
Select "Find a teacher" from the navigation menu
Select your target language
Review the suggested teachers
Choose "book" to set up a lesson
You can also filter potential tutors by their native language, whether are located, price, what lesson types they offer, timing, and whether they are a professional teacher or community tutor.
Your Teachers
Whew. Now that all of that is out of the way, the most important thing is finding a language tutor that works for you. You may not vibe with every language teacher, but that's okay. It's a process.
What is a professional teacher on italki?
A professional teacher is a native speaker or near-native speaker who is professionally certified in the language they are teaching. To become a qualified teacher, a language teacher must submit scanned documents that highlight their experience. Professional teachers usually charge slightly more.
What is a community tutor on italki?
A community tutor is not necessarily a qualified teacher. They do not have to submit documentation about their experience. They may just enjoy teaching others about the language. A community tutor usually changes slightly less.
Is there a real difference between a community tutor and a qualified teacher?
Not necessarily. Both tutors and teachers can offer a structured lesson or conversation practice. Price is the biggest difference between the two, although a professional teacher might have a more classroom-oriented teaching style.
However, I've had community tutors that have also acted just as professional and knowledgeable as certified teachers and vice versa.
It's more important to review the teacher profile of each potential italki tutor, and possibly direct message them to ask about their typical lesson style. It can also be helpful to read the student reviews on their profile page.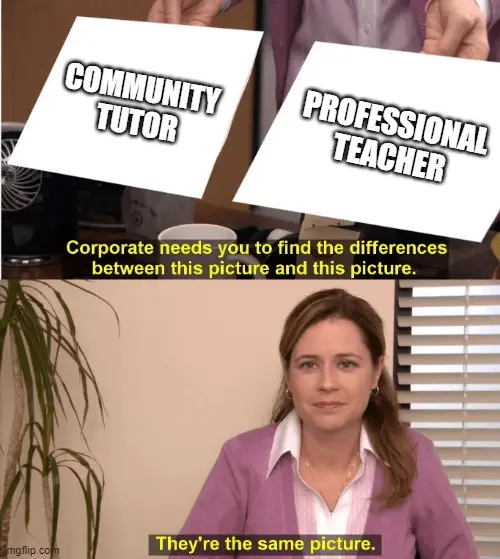 What are the requirements to teach with italki?
The requirements are fairly straightforward. Teachers must be at least 18 years old or older and be native or near-native speakers.
Only professional teachers are required to submit certification evidence.
How much does italki actually pay teachers?
Italki doesn't pay teachers directly – you do that. But for using the italki platform, they take a 15% commission fee. So if pay for a $10 lesson, italki takes $1.5.
How do I find a language teacher that works for me?
This is the main issue. While a platform can take care of all the technical details, such as class timings, length, and teacher location, finding a teaching style that works best for you is a bit more difficult.
Every teacher profile has a brief introduction video and a text area that contains information about the tutor. This includes what materials they tend to work with, a brief bio, and student reviews. However, lesson quality and type can vary widely, and it can often take a few tries to find an italki tutor who meets your needs.
To find a good teacher, faster, you should have clear and concise goals that match your language level.
via GIPHY. Poor goals make it harder to succeed.
If you want to be conversational but are an absolute beginner, starting out with conversation practice may be challenging. In my experience, conversation partners have a specific teaching style. Either you will be able to talk about a topic, or they will simply ask what phrases you want to learn.
In my opinion, using a teacher as a phrasebook is an incredible waste of money and time, unless you have close to zero language resources.
I would recommend the following:
Absolute beginner – Structured lessons following a textbook with 5-10 minutes of speaking practice through dialogues at the end of every lesson. Stick with professional teachers.

A1-A2 – Structured lessons with a textbook or the equivalent of practicing book dialogues and asking grammar questions. Professional teachers or community tutors can work here.

B1-B2 – Semi-structured lessons. 20-30 minutes of unstructured conversation for every hour. Use community tutors.

C1 and above – Semi-structured to unstructured lessons based on conversation. Community tutors would be better here.
If you are planning to take a language certification exam, working with a qualified teacher would be a safer option.
One last option is to consider the education system where your target language is spoken. This may seem irrelevant, but hear me out. Some cultures and teachers prefer rote style teaching because that is how they learned. In other words, their idea of teaching is explaining the rule or giving you a document to memorize. That is it. This teaching style can turn you off instant tutoring altogether for learners who need more variety or interactive instruction.
Language Learning on Italki
Okay, so what about learning on the platform itself?
How many italki lessons should you do per week?
This entirely depends on your time availability, budget, and urgency of learning the language. My lesson plan currently has room for one or two-hour lessons a week. I only plan to use italki for languages I have some vocabulary for and familiarity with, otherwise the pressure to speak, especially when working with a conversationally-based teacher, gives me anxiety.
It can help to vary your lesson types if you plan to take multiple lessons a week. For example, you may want a one-hour structured lesson on Tuesday, with conversation practice on Thursday.
Keep in mind that italki regularly hosts challenges where you can earn prizes. You may want to consider these events in your personal lesson plans, and save up italki credits if challenges motivate you.
Can italki make you fluent in a new language?
No one language resource can make you fluent. However, Italki is an affordable and efficient way of finding a good teacher to help you reach your language goals.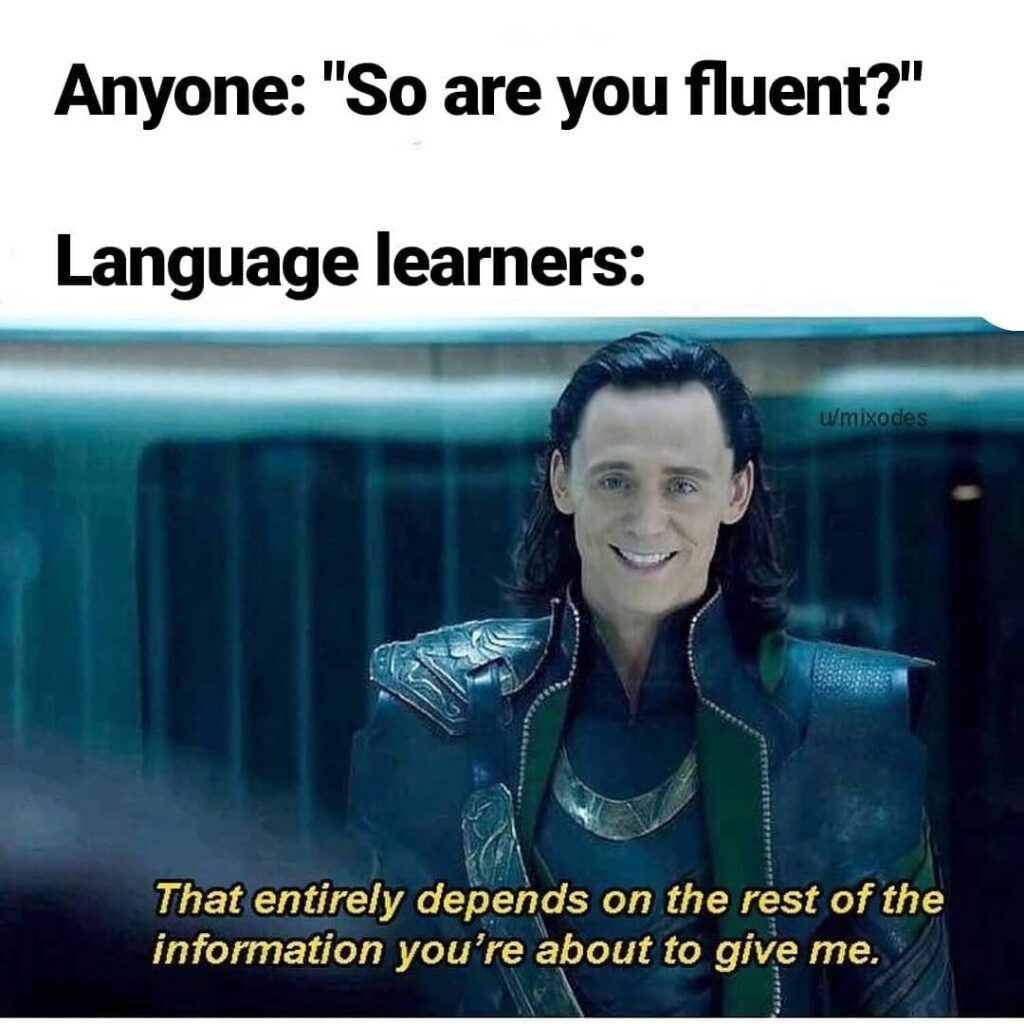 Are there alternatives to italki?
Yes, but none of them are nearly as robust. Preply is a general networking service that connects you to tutors in any discipline. Another common alternative is Verbling. However, these platforms have fewer tutors and languages available. On Preply, teachers aren't paid for trial lessons, and you have to purchase a package.
How can you make the most of your time on italki?
Italki can be an excellent supplement to your online language learning practice, but knowing how to use the platform means making progress faster.
My 7 top tips on making the most of your time on italki are:
Have clear, concise goals that match your current ability.
Take the time to vet teachers.
Vary lesson types to keep the process fresh.
Book in advance to remain consistent.
Communicate with your language tutor about your goals.
Be realistic about your study time and limitations.
Consider having a different teacher for conversation and one for your structured language lesson.
There is a community aspect to italki, but in my experience, it is no longer very active. For writing practice, you may be better off with Tandem or HelloTalk. However, I will say that teachers of some italki teachers are now creating podcasts or posting exercises. While they don't tend to add much value in my opinion, you can vet some of these teachers further by seeing how they talk about the language.
What about the italki tests?
To be honest, I haven't tried the italki tests. I'm personally not a big fan of paid tests unless you need certification for school or work. Furthermore, there are a number of free practice tests for official exams. Unless you really love taking tests and it motivates you, I think it's okay to pass on these for the time being.
My Italki Review in Brief
Okay, the verdict?
Italki is still a valuable resource to connect to native language teachers and tutors. They have a robust directory of teachers, even though it may take a few lessons to find the best one for your needs.
Italki can get expensive depending on your target language, so plan your budget accordingly and plan ahead.
A stray italki lesson alone won't make you fluent, but a regular schedule of lessons with a clear objective will help you make progress faster.
I use italki once I reach about A2 in a language, and I find it incredibly helpful.