Antiquity was only the beginning of Greek writing, across not only the mainland but also within its diaspora. And while classics from Homer, Sappho, and various other Hellenic writers continue to be influential, several Greek writers have made a name for themselves over the past two centuries.
Some of them you probably know—Nikos Kazantzakis, George Seferis, and Konstantinos Cavafy are all popular at home and abroad. But there are many others you may not be familiar with.
Recent history, as well as cultural shifts and religious ponderings, are all fodder for modern writers. Rather than rehashing ancient battles, you're likely to find explorations of independence, social reforms, austerity, colonization, and gender norms, just to name a few concepts. More recently, you'll find mythology retellings, too.
The fact is, the borders of modern Greek weren't firmly established until the end of the Balkan Wars in 2013. After that, the Greek people faced several challenges, including World War I, The Greco-Turkish War, an influx of Pontic refugees from Turkey during the Greek and Armenian Genocide, World War II, and the Greek Civil War. Through nearly 20 years of tenuous peace followed by a military junta, it's clear that writing and living could quickly become a dangerous endeavor. 
Even in the more peaceful times of the 21st century, the Greek people shouldered the ramifications of extensive debt and austerity measures. 
That isn't to say that modern Greek literature is going to be depressing.
Not at all. 
There are plenty of pieces that go beyond periods of despair into hope, love, and aspirations. 
But, just as a brief forward, it's important to remember the times in which these writers lived. 
Before We Get Started
There are 28 writers listed here, many with published works translated into English. If you want a wider range, it's best to check out these anthologies:
For advanced learners or native Greek speakers, this Greek language portal has a plethora of resources regarding modern Greek literature, much of it in Greek.
After a brief description of each writer, I've included links to some of the translated works, if available.
Vocabulary for Modern Greek Literature
| English | Greek |
| --- | --- |
| literature | η λογοτεχνία |
| poetry | η ποίηση |
| It is inspired by... | Είναι εμπνευσμένο από... |
| a short story | μια μικρή ιστορία |
| It was written by... | Το έγραψε ο... |
| the science fiction novel | το μυθιστόρημα επιστημονικής φαντασίας |
| the horror poem | το ποίημα τρόμου |
| historical | ιστορικός |
| the romance book | το ρομαντικό βιβλίο |
| the generation of the 70s | Γενιά του '70 |
| world war | ο Παγκόσμιος Πόλεμος |
| the civil war | ο εμφύλιος πόλεμος |
| military junta/dictatorship | στρατιωτική δικτατορία |
Modern Greek Writers and Their Work
I've attempted to divide these Modern Greek writers into relevant categories—in case you love poetry but couldn't care for the other stuff, for example. 
Early Modern, the 1700s-1900s
This selection of writers laid the foundation for contemporary literature. You'll likely find their names in history books or literary criticism. Finding works in English translation for some of these authors may be challenging. 
1. Adamantios Korais |  Ἀδαμάντιος Κοραῆς
During the time of the Greek War of Independence, Adamantios Korais was one of the most influential figures in Europe. He was a Greek philosopher, a humanist, and a linguist. In addition to writing many pamphlets during the Greek War of Independence, he raised funds for the War of Greek Independence.
Korais was a leading figure in the Enlightenment. He was strongly opposed to the policies of Kapodistrias, the ruler of Greece at the time. He was also a strong critic of the Ecumenical Patriarchate of Constantinople and a staunch opponent of the Ottoman influence on Greek society. He believed that the Greeks needed to learn about the classical civilization of Greece to become a modern nation. 
2. Dionysios Solomos | Διονύσιος Σολωμός
Among the many important Greek authors of the modern period, one that deserves special mention is Dionysios Solomos. Known for his Greek poems in demotic Greek, Solomos was born in Italy and studied in Italy, England, and Greece. He was a leading figure in Greek literature and is also regarded as an influential Italian poet.
Solomos' Ode to Liberty became the national anthem of Greece. He also published a series of sonnets inspired by the Bible and the Enlightenment. 
3. Christodoulos Pablekis | Χριστόδουλος Παμπλέκης
Among the many names in modern Greek literature, none can quite measure up to Christodoulos Efstathiou Pablekis. A graduate of the Athonite Academy, Pablekis eschewed a traditional career path in favor of monk life. His oeuvre, however, is largely confined to theological and philosophical texts. Notably, Pablekis had an eye for the obscure. He was a staunch advocate of the separation of church and state, an idea that he exemplified in his unfinished work on Theocracy. He also authored several popular books on Greek history.
4. Grigorios Xenopoulos | Γρηγόριος Ξενόπουλος
Xenopoulos is a Greek writer considered a landmark in Modern Greek literature. His works include a range of literary genres, including novels, short stories, plays, and criticism. His best works deal with the human condition and depict the truth of life. His works have been translated into English, French, Italian, and Romanian. He died in 1951.
Xenopoulos became well known in 1890 with his novel Magaret Stefa and Κόκκινος Βράχος (Red Rock). In 1927, Xenopoulos founded the literary journal Nea Estia, the longest-running literary journal in Greece. 
Xenopoulos is credited with introducing the folk language into literature, and his works reflect the realistic trajectory of literature of the late 19th century. His plays are considered to be an important part of Greek theater's national revival.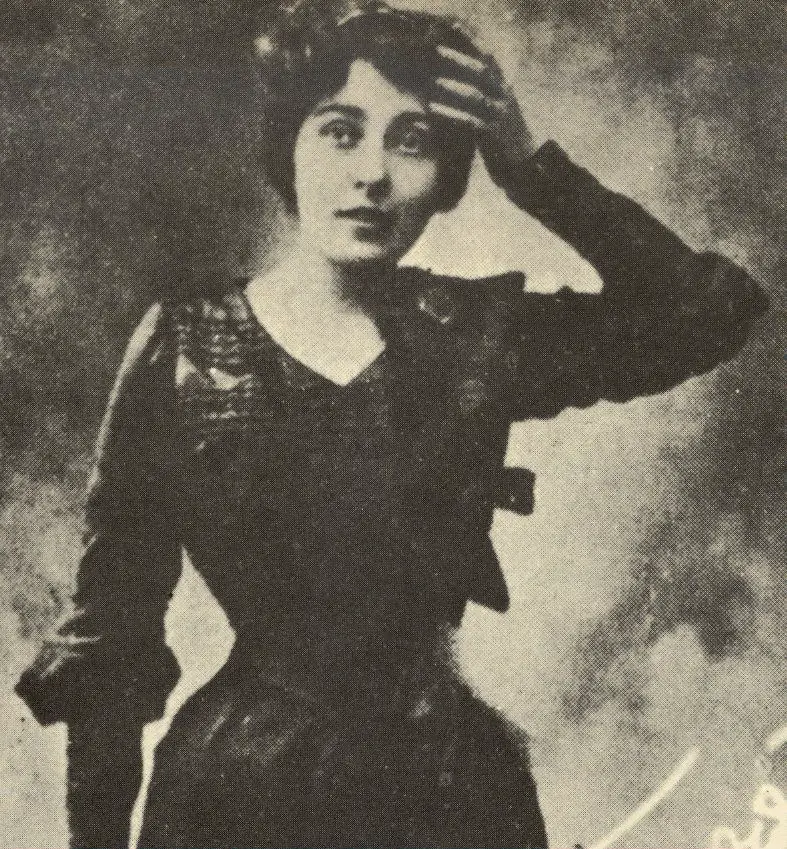 5. Theoni Dracopoulou, Myrtiotissa | Θεώνη Δρακοπούλου, Μυρτιώτισσα 
Writing under the pen name Myrtiotissa, Theoni Dracopoulou was an actress, teacher, and writer from Constantinople, now Istanbul. She has been titled the "Modern Sappho."
6. Konstantinos Petrou Cavafy | Κωνσταντίνος Πέτρου Καβάφης
A journalist, civil servant, and poet born in Alexandria, Konstantinos P. Cavafy, refused formal publication despite his enormous popularity and instead published his work in newspapers and magazines. In some cases, he printed the poems themselves and circulated them. 
He lived his life in Alexandria, Egypt. Cavafy is known for his homoerotic and historical poems, which allude to the classical Hellenic and Byzantine eras.
The War Years: WWI, WWII, the Balkans War, the Civil War
At the turn of the century, Greece suffered from several wars. From fighting fascists to local communist guerilla fighters under British and US guidance, these were chaotic times, with many Greek writers experiencing exile, both abroad and at home, as government policy changed rapidly. 
7. Nikos Kazantzakis | Νίκος Καζαντζάκης
Having written Zorba the Greek, Nikos Kazantzakis is one of the most well-known Greek authors worldwide. He won the Nobel Prize for Literature 9 times and explored Christian Orthodoxy extensively in his work. 
Believing both in democracy and socialism, both the right and left-wing parties distrusted Kazantzakis.
8. George Seferis | Γιώργος Σεφέρης
Born Vourla, a village near Smyrna (now İzmir, Turkey), in 1900, George Seferis penned both poems and novels. Some of his journals have also been published. And much of his work is shaded by feelings of exile, particularly after 1922 when Smyrna was taken by the Turkish army and later when he fled Nazi Occupation.
As a foreign diplomat, Seferis served in Turkey, the United Kingdom, Lebanon, Syria, Jordan, and Iraq. In fact, Roderick Beaton translated and published his journals from this time period, called The Levant Journal. 
In 1963, he won the Nobel Prize for Literature for his poetry, memories, and essays. 
9. Odysseus Elytis | Οδυσσέας Ελύτης
Another Nobel Prize winner, Odysseus Elytis was born in Crete and later moved to Athens. When he began writing, he used Elytis as his pen name. His real surname, Alepoudelis, suggests that his family had ties to Aleppo, Syria. 
When the right-wing military junta took power, Elytis fled to Paris and only returned once democracy was restored. 
10. Yannis Ritsos | Γιάννης Ρίτσος
Like Odysseus and Seferis, Yannis Ritsos was born in the early 20th century. From Laconia, Greece, Ritsos suffered several personal tragedies, including the death of his mother and brother from TB, and contracted the disease himself. 
In the political turmoil of the early 1930s, Ritsos joined the Communist Party of Greece (KKE), and his exploration of communist ideals in his poetry led to one of his most memorable poems, Epitaphios, being burned during the 1936 dictatorship. 
He fought the Nazi occupation as part of the Greek Resistance in the 40s, and supported the Leftists in the Greek Civil war that soon followed. During the military junta in the 1960 and 1970s, he was arrested and sent to prison camps. 
11. Maria Polydouri | Μαρία Πολυδούρη
From Kalamata in 1902, Maria Polydouri died when she was only 32 of tuberculosis. 
Her poetry gained recognition when she was only 14, and she continued to write through law school. However, after two failed love affairs, she attempted to start fresh in Paris as a dressmaker. It was in France that she contracted TB, and she returned home to Athens, where she published two poetry collections before passing away. 
12. Katerina (Kiki) Gogou | Κατερίνα (Κική) Γώγου
Being born at the start of the German Occupation and living following the Greek Civil War, Katerina Gogou naturally had a difficult childhood. However, she began acting as young as the age of 5, and made her debut when she was only 21. 
Her ideals as a political anarchist often colored her poetry. 
13. Zoe Karelli | Ζωή Καρέλλη 
A pioneer feminist, Zoe Karelli was born in Thessaloniki in Greek Macedonia. In addition to writing ten collections of poetry, she penned several short stories. And having been born in 1901 and died in 1998, she saw almost an entire century of political upheaval. 
The Post-War Years
By the end of the Civil War, the Greek nation went through a period of tenuous peace. It was a time of rebuilding infrastructure and public trust. But many remained haunted by the intense violence of the recent past. 
14. Kiki Dimoula | Κική Δημουλά
Award-winning poet Vasiliki "Kiki" Dimoula hones in on the uncertainty of the post-war era. Born in 1952 in Athens, she lived through the end of the Civil War and experienced the military junta. Kiki is the first female poet to be featured in French publisher Gallimard's poetry series.
15. Katerina Aggelaki-Rouk | Κατερίνα Αγγελάκη-Ρουκ
Goddaughter of Nikos Kazantzakis, Katerina Aggelaki-Rouk wrote about several experiences, including being a woman, the connection between nature and humanity, and death. 
As a translator of English and Russian into Greek by trade, she translated several works, including those by Sylvia Plath and Alexander Pushkin.
16. Vassilis Alexakis | Βασίλης Αλεξάκης
Vassilis Alexakis is a Greek-French writer and translator, and after the military junta, he decided to stay in Paris. His work frequently draws on both Greek and French culture. 
17. Vassilis Vassilikos | Βασίλης Βασιλικό
Born in Kavala, raised in Thessaloniki, and working out of Athens, Vassilis Vasilikos is most known for his novel Z, which was later made into a film by director Costa-Gavras in 1969. Z revolves around the assassination of the democratic Greek politician Grigoris Lambrakis in 1963 and the resulting military junta. 
Γενιά του '70: The Generation of the 70s
The generation of the 70s refers to the writers who began writing during the military junta. Due to the oppressive censorship of the period, many writers prefer to keep their lives as private as possible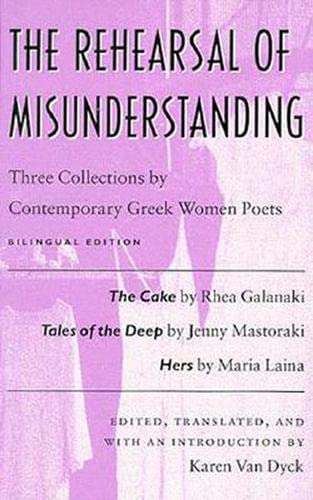 18. Maria Laina (Μαρία Λαϊνά)
Feminist author Maria Laina began publishing during the restrictive military junta. From Patras, she studied law but chose a career in translation, poetry, and literary criticism. 
Hers, translated by Karen Van Dyck
19. Rhea Galanaki | Ρέα Γαλανάκη
A native of Crete, Rhea Galanki's work focuses on double identities, feminism, racism, and boundaries. In addition to her poetry, she is a leading novelist. 
20. Jenny Mastoraki | Τζένη Μαστοράκ
Like Laina, Jenny Mastoraki began publishing during the 70s. 
21. Kostas Papageorgiou | Κώστας Παπαγεωργίου
While Kostas studied law and practiced it in the 70s, he pursued a literary career, publishing poetry and literary criticism. His work has been published in most Greek literary periodicals, and he even published his own — Γράμματα και Τέχνες (Letters and Arts)
Contemporary Modern Greek Literature
Today, there are many Greek writers, although many choose to write in English, especially when it comes to genre fiction and poetry. 
22. Amanda Michalopoulou | Αμάντα Μιχαλοπούλου
Born in Athens, Amanda Michalopoulou has written eight novels, several short story collections, and children's literature. As she details in a Paris Review interview, many of her stories revolve around the lives of women, as well as nature and spirituality. 
23. Sophia Nikolaidou | Σοφία Νικολαΐδου
Sophia Nikolaidou writes short stories, essays, novels, and literary criticism. Still, she is most known for her novel The Scapegoat, the second book in her trilogy set in Thessaloniki. This trilogy explores the generational trauma linked to war and political censorship.
24. Avra Margariti
Avra Margariti is a horror, science fiction, and fantasy writer. Her work has appeared in: SmokeLong Quarterly, Asimov's, Daily Science Fiction, Flash Fiction Online, Baffling Magazine, and others. In addition, her work has been nominated for the Pushcart Prize seven times. Recently, she published a horror poetry collection, Saint of Witches. 
25. Eleanna Castroianni
Eleanna Castroianni pens fantastic and spellbinding tales that revolve around exile, colonialism, and the violence of Greece's political history. She has been published in many leading fantasy and science fiction magazines, including Clarkesworld and Beneath Ceaseless Skies. 
26. Natalia Theodoridou
Writer and editor Natalia Theodoridou has been published in Uncanny Magazine, The Magazine of Science Fiction & Fantasy, Clakeesworld, and Beneath Ceaseless Skies. She has also written several text games, including Sins of the Sires: Vampire: The Masquerade, set in Athens. 
27. Sophia Maria Nicolopoulos
Sophia Maria Nicolopous is a content and publishing editor, as well as and poet from Greece. She has published a poetry collection in English, Dried Daisies Sprouting from my Desk.
28. Madalena Daleziou
Madalena Daleziou is a Greek fantasy writer and academic living in Glasgow. She has published fiction and poetry in both English and Greek